Aluminum bifold doors have always been one of the most popular patio doors for residential and commercial buildings. Not only it can greatly save space and give a better view, it also allows various folding options. 
Its attractive appearance and high insulated performance can make people enjoy more of their living space.
Aluminum's lightweight, high strength, easy processed, low maintenance ect features make it become a very popular window and door frame option.
6063-T5 aluminum extrusion profile can explain its advantage the best, which is what we use for all of our windows and doors. For example, aluminum can make a round, arched shaped window and door easily.
Hoper offers various colorful frame options, it has over 30 colors to choose from. And we accept color customization too. 
Customer can send us the color samples, or tell us a color code from RAL or Pantone which are the mostly used international color charts. Besides the color options, there are different options on the finish too. Please refer to this link to learn more about the finishes.
Aluminum folding door's hardware is one of the key factor that affects the door's operation. Most of the folding doors have 3 to 6 glass panes, so a set of good hardwares can guarantee the smooth and easy operation in any condition. Hoper's folding door only uses top brand hardwares and it allows different opening combinations.
Our hardware uses heavy duty roller which can bear weight from 80-150kg for per panel, so for a door with thick glass, the door operation will still be smooth and light. Under the roller, there is a stainless steel track, so the roller will slide on this track instead of on the aluminum track, in this way, the low friction between roller and stainless steel track makes the roller go more smoothly. The stainless steel hinge can allow the door height up to 3000mm, and there is even hidden hinge available, so when the door is closed, the hinge will not be seen from exterior. And more and more people would like to make key alike for all of their folding doors, we can offer this option if the customer would require this. Multi-point locking system can increase the door's security, it has 3 locking point, top, middle and bottom, while regular door only can be locked from middle. 
The standard glass configuration for the folding door is of double tempered insulated glazing of 5mm+19A+5mm which makes the glass thickness at 29mm. Double glazing can achieve good thermal and sound insulation function, and the glass performance can be much better if there is LowE and argon gas applied on it. While triple glazing is used a lot too on the folding doors, it can be of the triple pane glass with 2 layers glass spacer, for example, the glass can be like 5mm+9A+5mm+9A+5mm which makes the glass thickness at 33mm. Or the glass can be in triple pane glass with 1 layer glass spacer and 1 layer of laminated film like 5mm+0.76pvb+5mm+9A+5mm which makes the glass thickness at 24.76mm, this is called combination of laminated safety glass with insulated glass.
Built-in blinds for aluminum folding door has been a very popular optional feature on patio doors for home owners, although blinds can be controlled manually and by electricity, manual operation is still the first choice for house doors. The blinds controller can control the blinds go up and down, and it can adjust the opening degree, so you can decide how much privacy you like. This blinds normally comes with double glazing in 5mm+19A+5mm, it goes between the 2 layers of glass. 
Retractable screen is a good match for folding doors. The screen can open from middle to both ends, or it can open from one side to the other side. The screen frame is of aluminum too, it has trackless and low threshold two options. The screen mesh is of fiberglass, and it is UV resistant.
High Insulation Thermal Break
Thermal break is to use a nonconductive material that separates the interior and exterior of the aluminum to prevent the thermal energy loss, so it can keep the heat out in summer and keep the cold out in winter. Besides this high insulated barrier, there is insulation foam filled inside the frame as well which can greatly improve the energy performance as well.
So Hoper offers various options on the thermal insulation requirements to meet different climates requirements.
Hoper aluminum folding door not only considers for the group of people who require highly insulated doors, but also offers options for people who does not have to install the insulated door and have a lower budget. 
Non thermal break aluminum folding door removes the thermal barrier, but still keep the aluminum profile, glass, hardware ect at the top quality, so it is still a well-designed, high quality folding door.
All of our glass are tempered safety glass
One layer of glass, widely used single glass thickness is 5mm, 6mm, 8mm, 10mm,12mm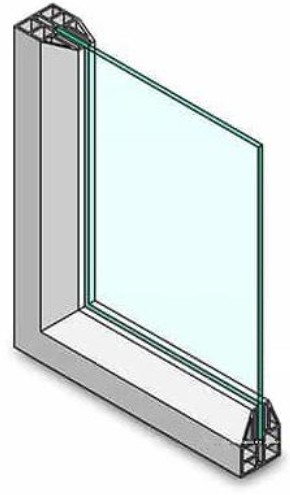 Double glazing consists of 2 layers of glass with air space,it can provide good sound insulation.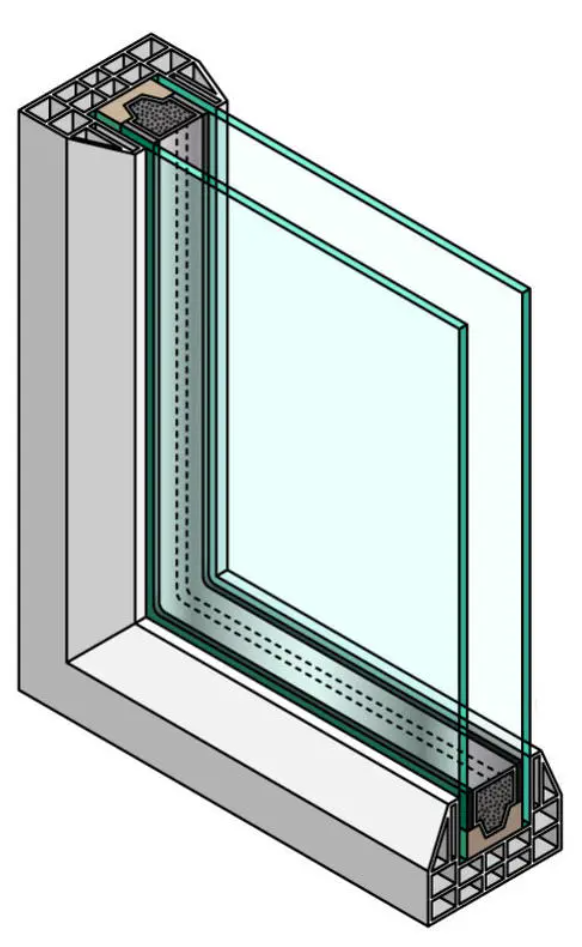 Laminated glazing also called impact glass, it is of 2 layers of glass with a PVB film between the glass,used as hurricane proof glass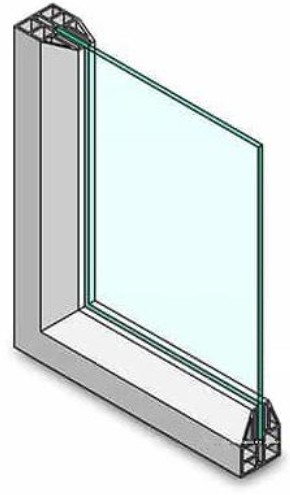 Triple impact and insulated glass,impact resistant glass with air space option, it can offer safety and insulation at the same time. 
Triple insulated glass, 3 layers glass with 2 layers air gap option, it provides better thermal and sound insulation function.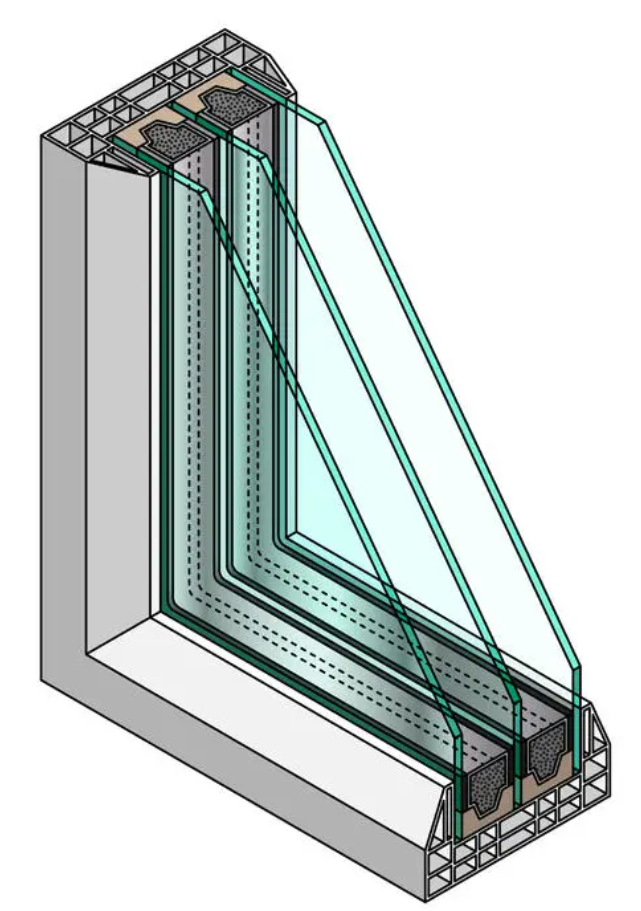 Besides the different thickness of the glass, glass can have more features to improve the energy efficiency of the windows and doors.
LowE coating
Tinted coating
Argon gas filled
Warm-edge spacer
Self clean function
UV resistant
Allow more sun light into the house
It can be applied on all types of window and door
Easy to change new ones if needed
The color comes in black and grey
Built in blinds are inserted inside 2 layers of glass, so this requires the window and door to be double glazed with air space. It does not need cleaning, matainance, and takes no space outside the window. Manual control button can adjust the blinds go up and down, and can control the opening degree for privacy needs. 
Each folding door will be assembled and have the door operation tested in our factory. For delivery, the frame and door panels will be packed separately, the hardware will be removed. There will be 4 pieces profile of the frame, the connector of the frame is inside the profile to allow the easier assembling for the customer. 
There will be how to assemble the folding door videos and step by step installation guidance for your on-site easier installation. The video contents shows how to assemble each part and how to put the door together. There is sticker for the 4 pieces marked with Top, bottom, right, left, and each glass panels have stickers too showing which pane should be installed first. Hoper will work together with you to make your installation a lot easier.