To learn what is the best bifold door size for your house, let's start with what factors influence the door size.
Frame structure and hardware are the 2 main factors that decide how wide, how tall a door can be.
Folding door hardware selection is decided by the frame, a certain type of hardware should match a certain type of frame structure. Hardware is the key that can decide the door size, the larger the door gets, the heavier it will be, so this requires the hardware to be able to have a good weight support function, and the door size should be within the hardware weight supportability.
Standard size for single door panel on the folding door
32'' wide, 80'' high is the standard single door panel size for folding doors. Standard size means most of the frame and hardware on the market can do this size, even if it is a large wall opening folding door, as long as the single door pane size is based on this standard size, the door will not have operation issues under normal and correct operation.
If the door pane is large than what it is originally designed to be, the door panel might appear to be sagging after a certain time. For example, if a single door pane is 60kg, so the frame and hardware should be able to support more than 60kg to allow the better operation, so when the door high is 94'', it is also
Bifold door opening size
Since we have learned about the standard size, we can easily get the whole door size. The bifold door starts with minimum 2 panels, so we can easily get the following size:
2 panes folding door: 64'' wide, 80'' high
3 panes folding door: 96'' wide, 80'' high
4 panes folding door: 128'' wide, 80'' high
5 panes folding door: 160'' wide, 80'' high
6 panes folding door: 192'' wide, 80'' high
7 panes folding door: 224'' wide, 80'' high
8 panes folding door: 256'' wide, 80'' high
The door can get wider by adding more door panes.
How large can a bifold door be?
We often hear clients say they want a large view in their bifold doors, some people prefer to have the single panel at 40''-59'' wide, 106''-118'' high, in this case, the standard size door system will not work, we will use another heavy duty folding door system to achieve this. This folding system can allow a single panel at 159'' wide, 230'' high, the hardware on this system can support 300kg per glass panel, so it can offer the clients large view needs on the folding doors.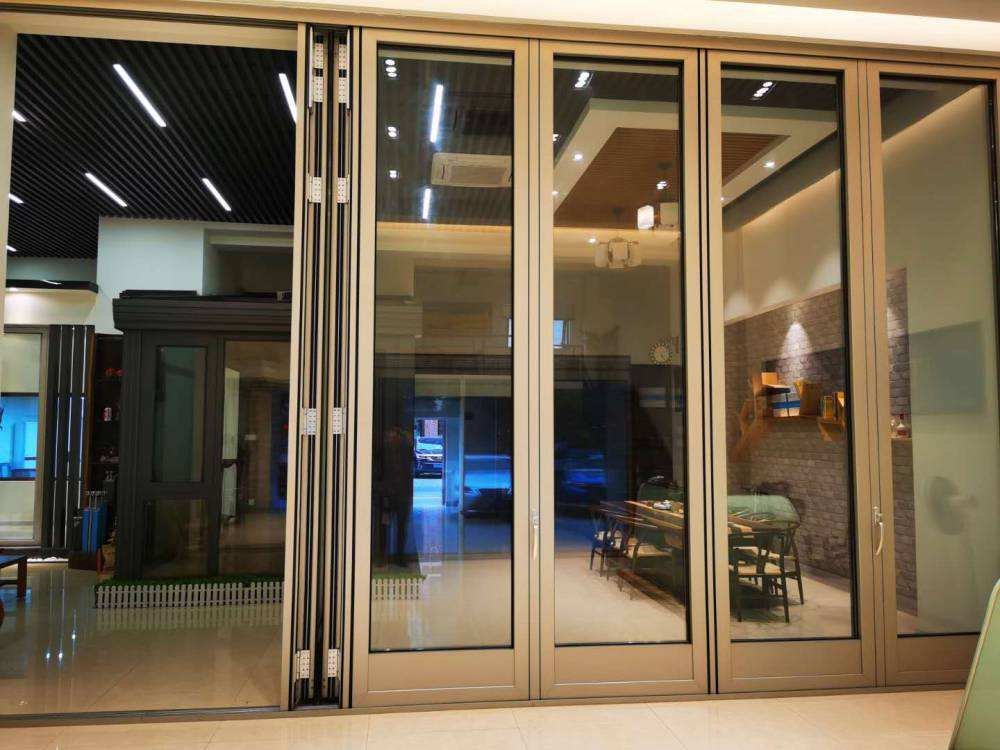 Bifold door size suggestions
If you like the folding door design and don't want to spend more money, the standard size is suggested, and a few inches difference in height and width is fine.
If you like the large views from folding doors, they heavy-duty folding door system is suggested, this one costs higher than the standard size system.
No matter which one you choose, you should make sure that the door size and operation are safe in the suggested frame and hardware, this can avoid many future problems.